Pie Lane is a premier craft supplies brand in India.They have some amazing products starting from sentiment stickers to Glitters. Their Pixie dust glitter is one of the best that I have ever dealt with.
I bought a pack of pixie dust and glitter balls but did not get a chance to use them till date. Recently, A friend had requested for a quick bookmark with little glitter. I decided to use the glitter balls and see how it looked. Believe me, I just couldn't stop with one... the crafting spree continued and these are all what I came up with.
Quilled Book Mark:
Gift Tag 1:
Gift Tag 2:
Glitter Envelope :
Hope you like my work.
Linking at :
Craft-O-Mainac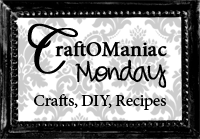 Swathi