Sorry folks, was missing in action for quite some time.
My project at work is nearing closure so busy hunting for new projects and attending client interviews. Home front is equally challenging. First it was festivities and then early spring cleaning and managing a busy toddler :-) , left me absolutely no time and energy for craft.
Here is a small printable that I managed to do yesterday[thanks to the server crash at work ;-)]
The back ground digital paper is a freebie from
PrintCandee
and the rest of the image is created in Photoshop
There is nothing much to say about this a simple subway art with warm colours. Hope you like this.
Do share you inputs...believe me they make my day.
Sharing this at: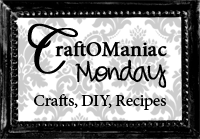 -Swathi